—— DAY BY DAY ——
In order to present perfect works, we wish we had two days in one. We bask in the starry night sky, and before we know it, the dawn breaks through the clouds. The 20th Department of Digital Media Design at Ming Chuan University made their appearance in the 'One Day to Dawn' exhibition with a team composed of the sun, clouds, and stars. Together with the 47 exhibited works, we crossed through the currents of time, witnessing every moment from inception to creation. As one day passes and a new morning dawns, our passion never fades away.
—— Wa!T – Between us! ——
In modern society, we are constantly exposed to various forms of information that influence our thoughts and actions. The impact of our surroundings and the messages we receive through new media is significant, as it shapes our perspectives and behaviors. The use of digital media has also increased the level of interaction between communicators and receivers, further complicating the dynamics of interpersonal relationships. Therefore, using the theme "WAIT! Between Us" as a starting point, we aim to explore the interconnectedness of influence in this context.The use of the exclamation mark and the word "WAIT!" in the title serves as a visual trigger to prompt people in this fast-paced era to pause, reflect, and recognize the intangible influence we have on one another. Through the medium of digital media, we showcase the impact of each student's work, translating words into images to raise awareness and encourage self-reflection. We hope to examine ourselves and contribute to society by recognizing the power we possess in influencing those around us.
—— A.G.I.F Digital Manufacturing Bureau ——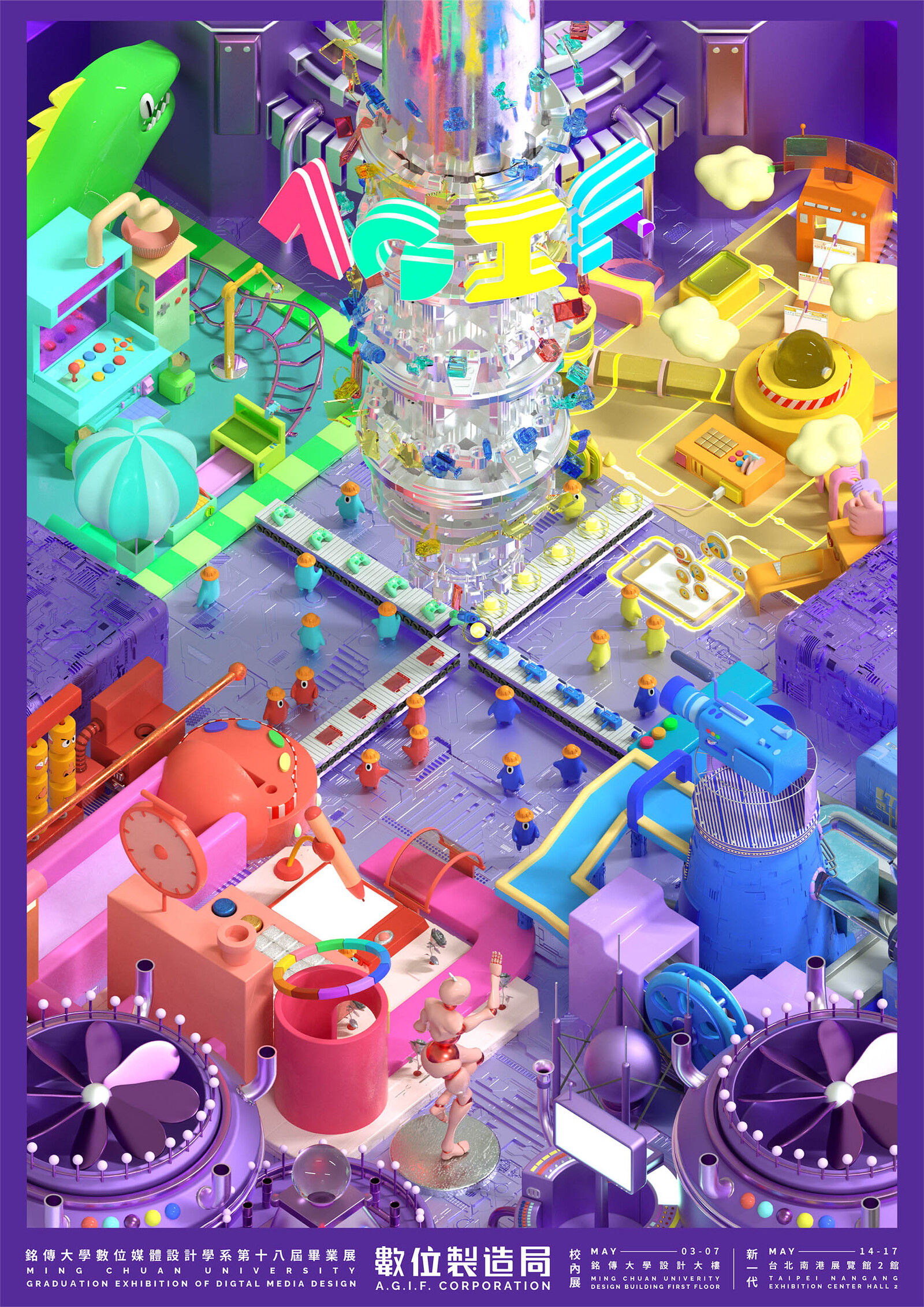 "A.G.I.F. Digital Manufacturing Bureau" is an exhibition showcasing the works of the Ming Chuan University's Department of Digital Media. The exhibition encompasses a wide range of fields, including animation, gaming, interactive media, and film. Through comprehensive packaging and marketing, the exhibition aims to establish a corporate brand and showcase its works to the audience.
—— THX ——
Thank you, contemporary education has taught me to fear nothing.
I am grateful for the abundance of streaming resources in this era that facilitate communication and creativity. However, the overwhelming amount of information generated has become a behemoth, devouring culture, consumption, and even thoughts. In this unique context and consciousness, pervasive fear teaches us how to face, contemplate, and break through, allowing us to truly reap the rewards of fearlessness.
—— 29.97 ——
"Only those who attempt the absurd will achieve the impossible." –M.C. Escher
Although the digits of 29.97 may seem like gibberish, it is the pioneer and breakthrough of media technology that synchronizes digital video and audio. Visualizing 29.97 as a magnetic tape, the destructive distortion of it may damage its playback function, but it realizes the impossible variety of light and shadow changes and shapes on the magnetic tape. Just like the students of Ming Chuan University's Department of Digital Media, bravely facing themselves and trying the unknown, Just "Do Sh*t You Love." Everyone can create their own "29.97".
—— Jump up! ——
Design gives us hope, design empowers us to dream, and design gives us the courage to embrace our unique selves and live without fear. Let's jump up together!
—— UNREST ——
"Design and drawing" sounds like "society", just like our life and creativity. And in the process of creation, we still maintain the spirit of athletes, calmly solving difficulties in times of crisis.
—— 1.61 ∞ ——
Create your own unique design with the existing aesthetics.
The golden ratio of 1.618 is engraved in our genes, instinctively driving us to pursue a sense of beauty. In the process of collision, we explore perfection and unleash our potential, creating boundless possibilities within the definition of beauty. Along the way, we leave traces, picking up pieces and storing them in our pockets, forming a dotted line that outlines 1341 days of memories. Fibonacci's sequence, Vitruvian Man's proportions, and Euclid's definitions cannot hide us. Our thoughts are infinite!
—— PERFECT SURPRISE ——
There are always unexpected things happening in our daily lives, and often beautiful people or things arise and pass away in the blink of an eye. If every unpredictable event is an accident, then those that make us smile, even change our lives for the better, or those that bring difficulties but turn into valuable experiences, are the perfect accidents.
—— CREATOR ——
We are a group of people who have no limits and strive to create dreams. With imagination and passion, we create our own world of fantasies. Join us in pursuing your dreams and creating your own world.
—— SYNESTHESIA ——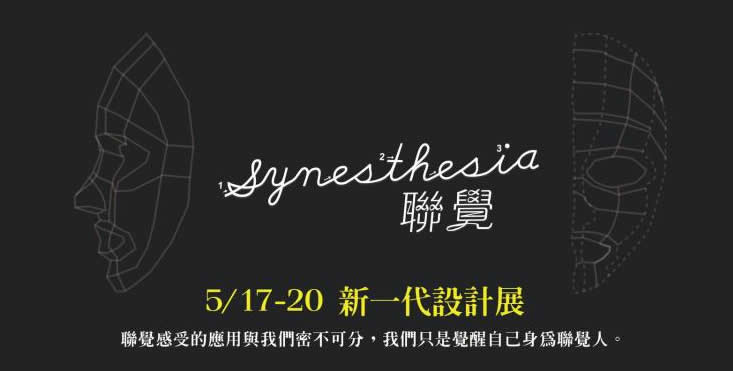 Synesthesia is a spontaneous and involuntary sensation that is not subjectively controlled. Synesthetic perception is simple and basic, easily memorable, and has practical implications. In fact, digital media is similar to synesthesia--when you click (touch) a button on a webpage or touch a part of an interactive device, the screen immediately responds to your eyes (visual). The impact of animation will be greatly reduced without music and sound effects (auditory) (perception). The operation of the game stimulates exciting audio and visual effects through grammar and computation (text/numbers). The application of synesthetic perception is closely related to us, we just need to awaken ourselves as synesthetic people.
—— Isomerism ——
There are so many dimensions to the creative process that go beyond our imagination. How many different variations can be created from the same object? Each designer is like an element, cooperating and influencing one another within the community. After many attempts and combinations, works gradually spark various unique appearances. Life is like this too. Try to embrace different possibilities, and you will see even more exciting and abundant results.